W INSIDER
EXPLORE MINNEAPOLIS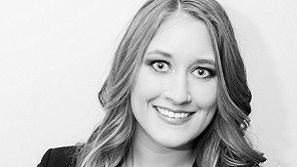 Say hello
MEET OUR INSIDER, LISA! SHE HAS CURATED A LIST OF WEEKEND MUST-DO'S IN THE TWIN CITIES. DISCOVER WHAT IS NEW/NEXT IN MUSIC, FASHION, ART, FITNESS AND FOOD.
Walker Art Center
Minneapolis' premier arts venue
An internationally recognized hub for arts, brings standout exhibitions, lectures, performances and more to the Minneapolis area. Visit the Minneapolis Sculpture Garden, a joint project and an icon in the parks district.
Stone Arch Bridge
Check out the unique bridge over the Mississippi River
The only stone arched bridge along the Mississippi River is sure to catch your eye. Originally built to connect the railway systems in the city, this landmark is now a great attraction for walkers and bikers alike.
Chain of Lakes
Explore the rich lake culture, with twenty-two area lakes
Fabulous activities await for the outdoor lover. Experience canoeing or kayaking on the water and bicycling on the numerous shoreline paths. Year long activities await in the state of 10,000 lakes.
North Loop
Taste and shop in one of Minneapolis' booming neighborhoods.
Shop, dine and play in this ever evolving district. The North Loop is has in recent years made name for itself being a hip area for businesses. Start and end your day here, with many options for shopping, dining, drinks and wellness.
Midtown Global Market
Experience unique eats and finds in a buzzing atmosphere
Bask in the vibrant atmosphere that the Midtown Global Makret has to offer. This internationally themed market will be sure to satisfy all of your senses. Bonus: enjoy the numerous vibrant shops and eats all-year long!